Posted May 14, 2013 at 1:54 am by Alexandra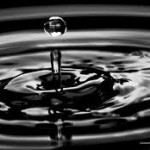 Dark pools and high frequency trading (HFT) generated significant debate on the second day of the 2013 Australian Securities and Investments Commission (ASIC) annual forum.
Debate centred on the impact of upcoming legislation around dark pools and HFT, slated to be introduced in mid-2013. There was also discussion around ASIC's new research into these topics, released last week.
The research found the order-to-trade ratio in dark pools in Australia is mostly below 4:1. In contrast in the US this figure is 50:1. In addition, 3.6 per cent of all untraded orders in dark pools are less than $500. The median trade size is $400.
In Australia there are 20 dark pools, 16 of which are run by investment banks. Significantly, operators trade as principals in eight pools and account for 30 per cent of trades in dark markets.