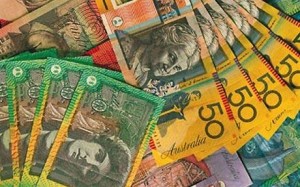 I wanna be a billionaire so frickin' bad. I've been waiting to use that line in this blog for weeks and now finally I can*. Last week, Forbes magazine released The Forbes 400, its annual list of the richest 400 people in the world, of which all are billionaires.
So I thought in honour of this great event I'd do a little analysis of the list to find out the type of people who are most likely to become billionaires, including the industry they work in, where they live, their age and gender. I've done this as a public service, of course, so those of us who'd like to be billionaires can do something about turning ourselves into one.
OK, industry first. It came as a surprise given the massacre that's gone on in financial markets over the past few years that if you're a billionaire you're most likely to be working in finance. Of the top 100 billionaires on the list, 26 work in areas like hedge funds, investments or leveraged buyouts. Hedge fund tycoons dominate this pack with 11 of the billionaires in this industry.
Also interesting given no one's supposed to be buying anything, the second most popular industry sector these billionaires work in is consumer goods, with 17 billionaires in this category. Think Walmart, Nike, Ralph Lauren and Estee Lauder, as well as people involved in 'candy', pet food, hair products and – more understandable given the economic climate – tequila.
Media and IT barons also dominate, with 13 geeks named by Forbes as billionaires and 14 media freaks on the list including, of course, our very own Rupert Murdoch (equal number 38).
But funnily enough, he's not the only billionaire with Australian connections to be among the top 100 billionaires named by Forbes. Blair Parry-Okeden, who inherited a considerable interest in diversified media business Cox Enterprises, which owns newspapers, 15 television stations and 86 radio stations in the US, is coincidentally also at equal number 38 on the list. Parry-Okeden inherited this interest from her mother Barbara Cox Anthony, whose father founded the firm.
What's so striking about Parry-Okeden's entry is where she lives. Scroll down the list and it's full of New Yorkers – by far the most dominant locale for billionaires; 18 of the top 100 live in the Big Apple. There are five billionaires from the top 100 who live in Texas. The Californian towns of Palo Alto and Atherton are also represented on the list. But a flashy neighbourhood is not for Parry-Okeden. Her address is the country town of Scone, NSW.
The average age of the top 100 billionaires is 64.7 years, but there's a wide spread of ages on the list. The youngest is Facebook's Mark Zuckerberg, who's 26 (number 35 on the list) and the oldest members are two ninety-year-olds, Cox Enterprise's Anne Cox Chambers (Blair Parry-Okeden's aunt) and Frederik G H Meijer (respectively numbers 19 and 57). Meijer made his fortune pioneering hypermarkets in the US. And the top 100 have 6470 years' experience between them.
It goes without saying most billionaires are male – only nine of the top 100 is female.
Let's put together a picture of the typical billionaire then. He's likely to be in his mid-sixties, own a hedge fund and live in New York.
So if you have aspirations to be a billionaire this is what you should be trying to turn yourself into.
* For those not attuned to commercial radio it's a line from Billionaire, a song by Travie McCoy that's currently on high rotation.
Article from: http://www.smh.com.au/money/on-the-money/blogs/savvy-investor/moneys-funny/20100927-15st0.html