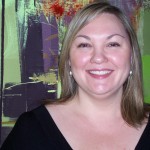 It's a horror story: what started as a perfectly good commercial arrangement ends up not just in court, but in the appointment of liquidators, as a result of non payment of debts.
This is exactly what happened to Richard Burne, founder of PR and marketing firm Max&You.
"We are in the final stages of winding up a non paying client. We have been chasing the debt for two years. Initially we used our own systems, then got our lawyers involved, went to a magistrate and debt collectors. We've now instigated wind up proceedings resulting in liquidators being appointed," he explains
Experts say the best way to avoid ending up in this situation is to put in place the proper procedures to reduce the risk of bad debts in the first place.
Angela McDonald, founder of debt recovery business Optimum Recoveries, says when it comes to debt, prevention is always better than time consuming cures such as court action.
"Putting in place the right credit application processes, appropriate terms and conditions when offering credit and knowing who you are dealing with is paramount," McDonald says.
"You need solid foundation documents as a way of establishing a clear legal relationship from the beginning. The document should state your terms and conditions of trade, provide security, capture full details of the credit applicant and give the right authorities for you to be able to validate the details provided," she explains.
There are lots of free tools available to small businesses to check creditor information. For instance the Australian Securities and Investments Commission's ASIC Connect service allows users to verify whether a company is registered, how long it has been registered and current insolvency actions taken by other creditors.
Another useful tool is Veda's Business Credit Express web site, which allows businesses to check a potential customer's credit history cost-effectively. The site gives users the means to review a company's credit history including the directors behind it, confirm an organisation's details such as its ACN and registered address and find out if the company's directors have ever been declared bankrupt or involved with past failed entities.
McDonald says early and constant follow up when an account falls due is another way to prevent bad debts.
"Sometimes business owners are reluctant to push their best customer for payment of a debt. But if they are not paying their bills they're not a good customer. If the business owner doesn't feel comfortable chasing debts it's an idea to get someone else in the business to do it or even outsource credit management. Whatever your choice take some action as there is a clear connection between the age of a debt and the likelihood you will be able to collect it," she says.
The Federal government's Personal Property Security Register is another useful tool for creditors that are relying on access to a debtor's assets as security against goods sold on credit. This web site allows creditors to register their interest in a debtor's personal security and check if any other entity has registered an interest against the same asset.
McDonald says when it comes to collecting accounts best practice is to be pre-emptive when an invoice is about to fall due and send a reminder to the client.
"This allows you to head off problems such as incorrect invoices before they become an issue and is an important way of improving cash flow," she says.
Another tip, says McDonald, is nominating a specific payment date on invoices, rather than merely stating terms are 14 or 30 days.
"You also need to ask for payment in the right way and make sure you comply with privacy regulations. There are very specific guidelines set down in Debt Collection Guidelines for Collectors and Creditors, published by ACCC and ASIC. The tone of voice you use, the time of day you call and the number of calls you make, as well as the message you leave can help determine whether and when you will be paid," she says.
Unlike debts incurred by consumers, McDonald says there are no prescribed timings about when to commence proceedings against a commercial debtor.
"It's more about good general processes such as confirming goods were received in working order, making pre-emptive contact and having a sound call and letter program," she says.
Non payment of a debt is, however, not always the fault of the debtor. Jo Ucukalo, CEO of Handle My Complaint says the most common complaint his business receives from customers who are late in paying is that their invoice is incorrect.
"The second most common complaint is that the business didn't communicate effectively with their customer when there was a problem. As a business, you can combat pay delay by only sending invoices that are correct, communicating with the person in the business responsible for paying bills and by getting tough with repeat offenders," Ucukalo says.
http://www.afr.com/p/how_to_put_lid_on_bad_debts_xATkc3C55yaBAhLUHA891O