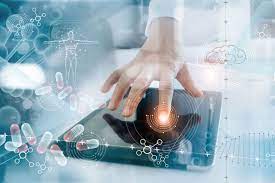 While access to digital health went ahead in leaps and bounds during COVID, there's still many opportunities to use technology to make access to health easier access. Updated regulations and education to encourage more uptate of digital tools will help to address this.
Lysn's founder Jonathan King says while digital health is improving rapidly, there are still major roadblocks that hinder its true potential and impact healthcare for all Australians. Lysn is technology through which patients access video consultations with psychologists.
King says as a start, improvements need to be made so systems and software work cohesively, known as interoperability. He says centralised systems and better clinician training is needed so healthcare workers can make the most of the technology at their fingertips optimised. There also needs to be better use of data to improve how patients are treated.
"The advantage and difficulty of digitisation in healthcare is providing real time data and reporting to create evidence-based treatments. Being able to evaluate care given through digital platforms will help us deliver better services," says King.
Making the most of available data is only a first step. Digitisation will also help improve the backend of the health system, such as billing. Says King: "We're restricted by billing frameworks and remuneration models that were built over decades of face-to-face healthcare services. This needs to change to give financial equality and better access to healthcare services for all Australians."
While the adoption of digital tech accelerated through COVID, parts of the healthcare system are still playing catch-up. For instance, regulations are a handbrake to the widespread adoption of digital technologies in health. Although, this is changing.
"Regulators are collaborating more with practitioners, for example the Digital Mental Health Services Project by The Australian Commission on Safety and Quality in Healthcare which saw the engagement of professionals to help improve clinical safety in digital mental health products," says King.
"There are still challenges though, one of the major ones being multiple entities have oversight of the healthcare industry. This can make complying with regulations more time-consuming and convoluted than it needs to be," he adds.
Olga Hogan advises investors and start-ups in the health-tech industry and is an adjunct associate professor for healthcare transformation at Deakin University. She agrees there's an opportunity to support interoperability between existing systems such as My Health Record, an online record of patients' digital health run by the federal government and other electronic medical records.
"Being originally from Estonia, a pioneering digitisation and data sharing country, I have seen the efficiencies that can be gained which led to better engagement and health outcomes. The biggest challenges are changing habits, changing systems and ensuring privacy.
"Many existing professionals are simply used to doing things a certain way. Being asked change processes that have been used successfully for many years will of course raise many reasonable concerns. Also at present, the health care workforce is exhausted and burned out and are not able to adapt to new initiatives. I was talking to a project manager who resigned from their role at a healthcare organisation in the middle of COVID because they felt they couldn't or shouldn't ask medical staff to adopt yet another digitalisation initiative in the middle of a crisis."
Ruchika Rawat is a physiotherapist who works in the public sector. She is also co-founder and director of a not-for-profit Community Aid Australia and been involved in Health My Way, the national digital health literacy program delivered by community organisations to support people to gain the skills to manage their health and wellbeing online.
For Rawat, the decision to become involved in digital health is personal. "In 2017 I was admitted to emergency with falling oxygen saturation during the final days of pregnancy. I was shocked to learn it was up to me to tell the doctors about my past and present medical history along with recently developed symptoms. The challenge is to unite the public and private healthcare providers, social insurance schemes and private insurers and support more connected healthcare such as telehealth and e-prescriptions." She highlights cyber security as a priority to fast-track further digitisation of the heath sector.
Lisa Beckett is the founder of Candor Medical, a platform that gives patients access to medical treatments online. She notes the federal government has proposed a National Digital Health Strategy to give people better access to safe, convenient medical care.
"Patients are already on board with this and say they want more choice and control over their health, with easy to use technology."
Beckett says companies like hers would benefit if there was better integration between patient data and health systems. For example, prescription monitoring services are currently only available in certain states, and often only to doctors within those states.
"With increasing numbers of nationwide digital medical services, we need the ability to access and share data regardless of location. We've achieved a lot in recent years with the introduction of the My Health Record system and digitisation of medical records in hospitals, but there is still a way to go."
Importantly, she notes it is vital to appreciate not everything is suitable for digital health. "There has been a recent trend towards managing weight loss online using prescription medications. At Candor, we've made the decision not to offer these treatments through our platform. The medications used are often off label and have been developed to help treat diabetics. This has resulted in a shortage of available medication for these patients and a notice from the TGA to ensure appropriate prescribing of these treatments. There have also been concerns raised about the potential for abuse in some patients, especially with respect to eating disorders, which could be apparent to a doctor in a physical practice but hidden in an online setting."
While the pandemic-inspired fast-tracking of digital health solutions is a huge step forward, there's a lot of work still to be done to digitise the health sector and make services easily accessible to all. Work is ongoing to address this, so expect further improvements to health as technology matures and patients get used to accessing healthcare services online.
<breakout> Luminaries back new AI-powered digital health pioneer
Omniscient Neurotechnology is a pioneer in a new area of medicine called connectomics, which studies brain connectivity to identify brain networks responsible for functions such as language, emotion and cognition. The business is backed by a number of high-profile Australian investors including Gina Rinehart, fund manager Will Vicars and billionaire philanthropist Gretel Packer.
"We develop and sell world-leading artificial intelligence software called Quicktome which is used by clinicians to analyse the networks of the human brain," says CEO Stephen Scheeler, who was previously CEO of Facebook Australia and New Zealand.
The software received marketing approval by the US Food and Drug Administration last year and became the world's first digital medical technology to provide neurosurgeons with accurate personalised brain network information via the cloud before a surgical procedure.
A rapidly growing number of clinicians and hospitals in the US use the software to guide surgery for people with brain tumours. More than 2000 people have been treated using the software since the FDA approved it late last year. The business is aiming for regulatory approval for the product in Europe this year and in China by the first half of 2023.
Omniscient Neurotechnology is also developing new products to treat other brain health conditions such as stroke and depression. An application will be made to the US FDA later this year for the technology to be used to help stroke patients recover.
"We are also working with global pharmaceutical companies that make drugs for neurological disorders to better design more precision medicines for individual brains," says Scheeler.
Future longer-term applications could include treatments for post-traumatic stress disorder, autism and anxiety.
https://www.afr.com/policy/health-and-education/digital-health-making-rapid-strides-20220617-p5aunv