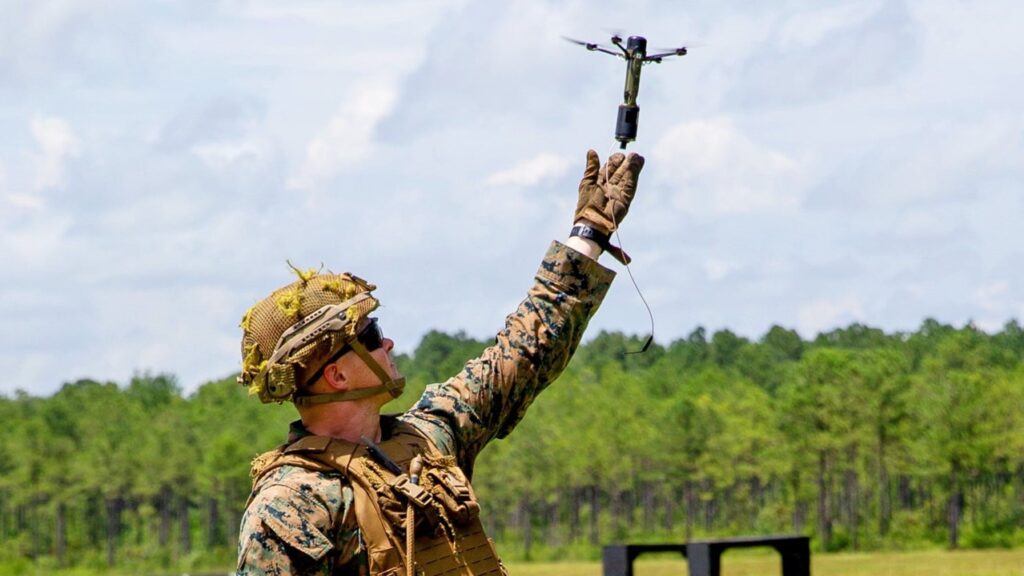 DefendTex CEO Travis Reddy calls his Drone 40 the Lego of auto-ammunition. It's far more than that. The apparatus can launch weapons and other tools such as cameras and even smoke. It can be used on its own or in a swarm and can put soldiers out of the enemy's reach. It's just one of a number of cutting edge devices being sold into allied defence forces around the world by a slew of dynamic Australian businesses.
"The Drone 40 comes out of a grenade launcher like a normal grenade, then it opens up into a quadcopter that can fly 15 kilometres to the target. It can hover above a target and we can call it back or track moving targets. Four or five people can put them in the air so they move as a single unit," says Reddy.
"Soldiers can sit on a hill and engage targets out to 15 kilometres, greater than the range of a battle tank. It massively increases the lethality and survivability of soldiers because it keeps them beyond the range of enemy weaponry. You can plug and play whatever effect you need on the battlefield," he says.
https://www.afr.com/policy/foreign-affairs/new-tech-keeps-soldiers-out-of-the-line-of-fire-20230807-p5dujl