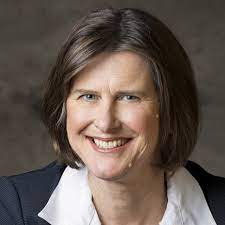 In a tough year for many listed businesses, Incitec Pivot bucked the trend and delivered a stellar performance on all fronts. The leading technology supplier to the resources and agricultural sectors is well known for its global fertiliser and Dyno Nobel explosives businesses.
At its most recent full year, the ASX 200 company announced a 99 per cent rise in earnings before interest, tax, depreciation and amortisation (EBITDA) to $1.85 billion and $1.02 billion in net profit after tax, a rise of 186 per cent on the previous year.
At the moment, Incitec Pivot is bedding down a number of acquisitions and planning for another stellar year.
CEO and managing director Jeanne Johns, notes in the last 18 months, Incitec Pivot has enjoyed record profits from its two category-leading divisions: its fertiliser and plant nutrition business, as well as the explosives business. She says the forces that have driven its recent results are continuing to underscore the company's success.
"The importance of food security and mining extraction is continuing to increase and the longer-term environment is constructive. Populations are growing and become wealthier. Demand for minerals is also rising as we rapidly accelerate towards decarbonisation and electrification of our energy systems.
"So our business model positions the company to continue to capitalise on these trends and to accelerate the development of our technology and customer solutions. So we're looking to capture the significant potential in both the resources and the agricultural sectors."
<subhead> Structured for success
With operations right around the world, Johns explains Incitec Pivot's business unit structure allows for really a strong delivery of its services, in tandem with a local focus in supporting its customers. "We pay attention to the controllable parts of our business, which is our underlying performance. We emphasise recurring earnings, which is about growing our premium technology solutions."
Its numbers back this up. Over the last five years, it has had 19 per cent revenue growth in its in our explosives business and a 17 per cent growth rate for its both its electronic detonator and fertiliser outfits. The premium liquid fertiliser side of the company has delivered a 33 per cent revenue rise over the same period.
"This is what we're concentrating on in the company because these businesses provide more stable earnings. This is alongside rising commodity prices in the 2022 financial year that provided some upswing in our performance," she explains.
<subhead> Strategy in action
Aside from driving underlying recurring earnings, acquisitions have also been occupying the minds of Johns and her executive team. This includes Titanobel in France, a leading
French industrial explosives manufacturer and drilling, blasting and technical services provider.
It also bought a business called Easy Liquids, formerly known as Yara Nipro, to give farmers on the east coast of Australia more liquid fertiliser options and security over supply of this product.
"Buying these businesses is about giving our end customers better technology solutions. Titanobel gives us a really strong home market in France and a great opportunity to access the European and African markets, especially for electronic detonators. It also gives us access to the EMEA market, which we estimate uses 60 million detonators a year. It's also a market that's under penetrated by these electronics.
"So we think we have a great opportunity to add value to our customers who, by upgrading to our superior technologies, will be able to improve their performance."
She says Easy Liquids' liquid fertiliser products complement Incitec Pivot's broader fertiliser offering. "The nice thing is farmers can store them on their property without the risk of a deterioration of the effectiveness of the fertiliser. They also reduce manual handling. But what I find really exciting about the liquid fertiliser products is they allow for custom and precision application. That makes it much more cost effective for the farmer and also a more sustainable plant and nutrition solution."
The business announced a reordering of its strategic priorities at its full year in November 2022. Johns explains this included a strategic review of its Waggaman plant. This has impacted the timing of any potential demerger of its Incitec Pivot and Dyno Nobel businesses, which had previously been announced.
"There's a number of reasons we did the Waggaman review. We want to focus on recurring earnings by leveraging our technology and reducing the volatility of the business's exposure to commodities. As an ammonia facility, Waggaman is a commodity play. But, importantly, 70 per cent of its production is sold to third parties. There's a strong pricing outlook for ammonia right now, but we've also improved the reliability of the Waggaman plant through our manufacturing excellence strategy.
"So we think this is a great time to look at monetising this excess commodity exposure and unlocking value from it. We'll preserve the security of supply we need for our customers and the integrated margin that our shareholders value. But we are excited about the possibility of looking at realising that value before looking at any separation process for our broader business. But we do think that's another super opportunity to deliver value for shareholders. Demerging the two companies, which are quite different, allows for both businesses to focus and adapt their capital structures, processes and cultures to their end markets. The resource industry in which Dyno Nobel operates is very different to the ag industry in which Incitec Pivot operates. We think they will both perform better as standalone companies."
<subhead> Future opportunities
Incitec Pivot's exemplary performance over the last 18 months, which underpins a great balance sheet, alongside its strategic review of Waggaman, sets the business up for a wide range of growth options. Other M&A opportunities may be in its future, but Johns says the intention is to be very disciplined about acquisitions, which must be driven by the potential to generate shareholder returns.
"Therefore any future deals would clearly need to be accretive and weighed up against our other options, including returning value to our shareholders. But we did have good success with those two smaller acquisitions we completed last year. They were very consistent with our strategy, accretive and affordable. So we do see M&A can be quite an effective way of accelerating the execution of our strategy."
Deals aside, research and development is always front and centre across Incitec Pivot to support its ongoing strategy, especially in relation to developing premium technology solutions for its customers. In its Dyno Nobel business, substantial work is taking place to make it easier for mining businesses to extract resources.
"We pride ourselves on practical applications. That's important, because the easier we make it for our customers to take up these practices, the faster they happen. That's been critical to the adoption of our electronic detonators, premium emulsions and our liquid fertilisers.
"We support resources businesses with a full technology suite and premium emulsions that customise blasting. We can change each blast hole in a blast pattern, and a blast pattern can be anywhere from 200 to 1000 holes."
Dyno Nobel also produces ultra-precise and reliable electronic detonators, both wired and an increasingly important wireless version, one of only two known commercial wireless detonators in the world. Safety and sustainability is top of mind for this sector, and so the business has an automation program that cuts out explosives handling and loading, which allows customers and staff to be situated away from the mining site and out of harm's way.
Additionally, it has developed a fleet of premium emulsion products called Delta E, which provide customised, more sustainable blasts. "It's a much more efficient blast and requires less use of product," Johns explains.
<subhead> Embedding relationships
As a business with a global footprint, regional and vertical relationships are paramount to Incitec Pivot's success.
Says Johns: "We really value all our relationships across both our businesses and we have marked two milestones with our partners in the last year. The first is at our Moranbah, Queensland site. Last July, we celebrated 10 years being part of that local community. Our plant managers there have always made sure we are embedded in that community. For instance, we house a number of employees in the community and encourage all staff to be locally based."
The plant was built in July 2012 to better service customers in Bowen Basin. As part of Incitec Pivot's celebration of its 10 years in this ,community last year it embarked on initiatives such as visiting local schools and supporting the local indigenous community.
Sustainability partnerships are also a priority. Johns explains Incitec Pivot has a substantial program to reduce its greenhouse gas emissions and provide a pathway to net zero. It has four projects in place to reduce its portfolio's direct emissions by 42 per cent by 2030.
"But I think our relationship with Fortescue Future Industries is particularly interesting, because it's about converting our Gibson Island facility to an industrial scale green ammonia facility.
"The project aims to demonstrate you can retrofit an existing site, which has never been done. It will provide about 70,000 tonnes of renewable hydrogen per year for the Australian or export markets. At the moment we're working on the design, commercial agreements, permits and approvals to be in a position to make a final investment decision later this year."
<subhead> Engaging with shareholders
Turning to its investor relations program, Incitec Pivot has a very diverse investor base, largely comprising institutional investors, many of which are Australian.
"We're a proudly Australian company. We've been in the ASX 100 for a number of years and since we've come out of COVID, it's been great to finally get back to face-to-face meetings with investors. We were doing a lot of these virtually, as everybody was. At the beginning they were very convenient, but over time we have recognised their limitations."
The company held a very successful investor day in Sydney in September, which is the first time the management team has held face-to-face meetings with shareholders since COVID. This allowed investors to meet with the entire executive team and learn more about the strong underpinnings of the business as well as the compelling case for the separation of its two different divisions.
The executive team also took part in three capital markets conferences last year and Johns says the team will continue to look for opportunities like these to connect with investors, especially those based overseas, to diversify its investor base.
"We were really pleased last year we were able to pay out a record dividend of more than half a billion dollars at 27 cents per share fully franked. So that's particularly valuable for our Australian investors. I think our investors really appreciated the fact we were able to reward them for their investment in our company," Johns says.
Against such a strong backdrop, it will be exciting to see how the future unfolds for Incitec Pivot, and no doubt shareholders are very keen to be a part of this. 
https://www2.asx.com.au/blog/listed-at-asx/incitec-pivot-standing-with-global-agriculture-and-mining-