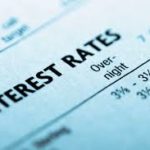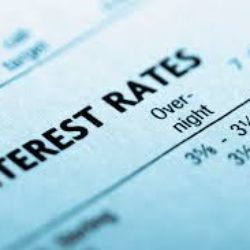 There are a many implications for fixed interest investors with rates coming towards the end of the downward cycle. But, while risks are rising in financial markets, there are still opportunities for investors, especially for those that take an active, absolute return approach to portfolio management.
"Interest rates are trending down in terms of bond yields and monetary policy. This is in many ways a function of high debt and borrowing level for households, governments and corporations," says Franklin Templeton fixed income director Andrew Canobi.
"The world has brought forward a lot of future demand to the present through borrowing. This means the marginal demand for new borrowing continues to slow, causing interest rates to drop. We're now getting to the latter stages of how low interest rates can go and we're starting to see an increase in savings and a reduction in borrowing," he adds.
It's important to consider the local interest rate environment in this scenario. "The RBA cut rates three times in 2019 for the first time in history. So after adjusting for inflation, returns for short term deposits have actually been negative. This means local investors are no longer able to preserve the purchasing power of their money by leaving it in the bank. This is a big shift," Canobi adds.
Additionally, Australian government and US Treasury bonds are delivering yields below inflation. So other lower-risk, fixed interest investments may not be able to provide a stable source of yield.
As a result, investors have turned their attentions to higher yield instruments to replace the income they've lost from investments such as bank deposits. This has vastly added to the risk in their portfolios. This requires careful management in a situation in which markets are becoming more volatile.
"The benign, low-volatility environment of the last decade is likely to be tested quite significantly for the foreseeable future. So investors should be prepared for lower returns and higher volatility," says Canobi.
Against this backdrop, says fixed income director Chris Siniakov, economic conditions remain soft and are potentially getting softer.
"Economies don't die of old age. Indicators such as GDP, inflation and employment suggest we're getting closer to the end of the cycle in major markets, as well as in smaller economies like Australia. The Coronavirus has been another shot across the bow of the global economy. Now, we're starting to see this issue play out in financial markets volatility."
This requires investors to re-position portfolios using strategies that protect capital and deliver a modest or attractive return above inflation. Avoiding an over-reliance on credit as a single source of return is one.
"It's still possible to invest in credit at this point in the cycle. But it's important to be conservative and harvest a more moderate level of income or return from these investments," says Siniakov.
"It's also really important to actively use our insights across our investment portfolios, and apply a very balanced structure. This allows us to benefit from some yield, alongside generating some return from the economic environment. A combination of these factors helps us deliver through the cycle," he adds.
Piers Bolger, chief investment officer, Viridian Advisory, notes bonds remain important within investment portfolios.
"They are defensive in nature and their performance is rising relative to equities – although the recent sell off is also making equities more attractive. But you clearly see the benefits of bonds in periods of market dislocation. We're very conscious of protecting the downside in the near term. So having a higher allocation to bonds make sense."
Canobi notes ups and downs present opportunities. "But it's not the time to be a set and forget investor. It's an environment in which an active, absolute-returns style of portfolio management delivers the best results. Without this approach, you may look back and be very disappointed about your portfolio's returns in a few years."
https://www.afr.com/wealth/investing/re-thinking-fixed-interest-at-the-end-of-the-rate-cycle-20200304-p546tl