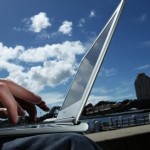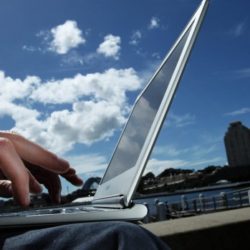 When CPA Australia surveyed 2952 small businesses across the Asia-Pacific region in 2017 it found those with a focus on technology, innovation and exporting were significantly more likely to be growing and creating jobs than those that were not.
The results did not surprise Kevin Ng, markets and global network leader in tax and business advisory services of Deloitte's Northern China practice.
He says the adoption of digital payment technologies is on the rise.
"Eighty-five per cent of small businesses in mainland China earn more than 10 per cent of their revenue through digital payment technologies and most small enterprises in China rely on this technology to collect money," Ng says.
He says that small and micro businesses in China have made it easy for consumers to make digital payments via their mobile phones.
They have also jumped into social media to promote their products and services.
"They also make use of this media to collect (customer) data and other information that is relevant to their business," he notes.
Faster payment for small business
Hong Kong-based Janssen Chan, managing director of tax and business advisory services for Anssen Consulting, says digital payment technology is also being widely adopted across Hong Kong, although not at the "lightning speed" of Mainland China.
While digital payment options such as Alipay, Apple Pay and WeChat Pay are popular in Asia, he has noticed that PayPal, in particular, is helping improve business cash flow in Hong Kong.
"In the past it may have taken up to three months to receive payment. But with PayPal, we can now immediately receive payments," he says.
Small businesses leap into social media
Ng says more than 95 per cent of Mainland Chinese businesses use social media, noting this compares with around 55 per cent of their Australian counterparts.
Chan says businesses, including accountants, are also increasingly using social media to drive business growth.
In his own business, "We use Facebook, Instagram, YouTube and LinkedIn to let global customers know we exist."
Digital delivery on the street
Businesses that can design easy online ordering and payment often bemoan that getting the product delivered on time and in one piece, the so-called "last mile", is the hardest part of the transaction.
Ng says logistics support in China has boosted small business growth. Ordering food online is hugely popular.
"When you are on the street, you can see people riding motorcycles everywhere, rushing to deliver to customers. It is easy for the customers to place the order and for the vendors to immediately inform the delivery companies," he says.
Will IT investment pay off?
Chan reminds business owners to think laterally when working out IT investments, and he adds it need not be that expensive.
Rental costs are a perennial complaint for Hong Kong respondents to the CPA Australia Small Business Survey but Chan has cut his rental costs by moving to electronic filing so he needs less office space.
"I bought a very good scanner and now I scan all my emails and client documents and put them in the cloud. I don't need so many cabinets to hold my files anymore. I only have one cabinet in my office."
Several years ago Chan was quoted HK$20,000 for server backup. Today he uses iCloud for HK$78 a month.
Investing in technology has also allowed him to cut down business travel. "I use FaceTime, Skype and a conference call facility because my clients come from Europe, the US and Canada," he says.
He uses WhatsApp, WeChat and Skype to talk to those clients, cutting the cost of calling internationally.
Small business IT security
Chan sees business owners evaluating technologies on the basis of price and effectiveness but also warns them to consider cybersecurity.
Ng agrees that price remains critical for small businesses considering technology investment but says there are government incentives available and they need to stay informed of the options.
"The vendors should have good credit standing and no infringements, because these days the vendors may not be the real owners," he cautions.
"Also, if the vendor is someone with trustworthy standing and reputation, the after-sales support will probably be fulfilled."
Published by In the Black