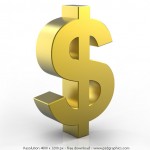 The ability to sell can make or break a start-up. If a business in its early years can't sell its products or services, it hasn't got much chance of success. So what's the most effective way of selling when you're growing a business? Here are some of the common approaches to selling and their pros and cons.
David Cunningham is the founder of an online start-up community called ipitch.com.au. He says under no circumstances should a start-up use the old school, hard sell approach. "This simply does not work in the twenty-first century. No one wants to be sold to."
Cunningham is also not convinced other popular sales approaches – the salesperson that will act like your best friend to win the sale and the charismatic charmer – work for early stage ventures.
"On the plus side, these are two ways you can build up trust, but some people will spot the lack of authenticity so the sale will not happen," he says.
He says the understated approach is possibly a better option for a start-up. "When you're a start-up getting sales is about educating the market about what you're doing. The idea is to become the thought leader in your field and the sales will come. But the drawback of this approach is that it requires patience and cash to survive as closing a deal can be a slow process."
Simon Harris, managing director of The Business Coaching Centre, has identified four types of salespeople – but only one is suitable to use in a start-up.
His salespeople profiles include the product pusher, the order taker who waits for an order to come through, the over-seller who promises the world but rarely delivers and the problem solver. He says people are much more inclined to buy from problem solvers.
"If you are a product pusher, an order taker or an over-seller you will die – but if you are a problem solver you will survive," says Harris.
He uses someone starting up a personal training business as an example. The business owner could try to sell his or her products and services based on their own level of fitness, or based on the industry awards they have achieved, or even by bullying people into working with a personal trainer.
But a more effective approach will be to interview people about why they want to use a personal trainer – perhaps to lose weight, or reduce the risk of diabetes, or to increase their confidence – and sell the business based on providing a solution to meet those needs.
"The trainer can then set out a training and eating plan and set weight goals to solve the problem," says Harris.
Echoing this sentiment, sales expert Aaron Sansoni says it's not so much about the personality type of the business owner or salesperson. Rather, he explains successful selling in a start-up is much more about understanding your buyers' personalities and motivations.
"You need to understand what your buyer responds to and change your approach accordingly. In our training we have identified a number of different buyer profiles, including assertive, analytical, negative, timid and 'how much?' buyers. The idea is to understand the full profile of your buyer and match your selling approach to that."
Sansoni uses someone searching for a cosmetic surgeon as an example. It would seem logical for a start-up cosmetic surgery clinic to hire people with a great deal of compassion so they can empathise with potential clients.
"But this approach won't work if someone is a 'how much?' buyer and has contacted the clinic after first visiting a number of others and is really only interested in finding out the price of treatments," says Sansoni.
"So if you're running a start-up don't focus so much on the type of salesperson you are trying to hire. Although this can work if you operate in a very niche market, it's better to hire people who have high emotional intelligence and the ability to identify and work with the buyer types," he says.
Trent Leyshan, CEO of Boom Sales, says successful selling in the start-up phase requires four key attributes. The first he terms 'hustle and street smarts'.
"Entrepreneurs by nature have a unique ability to create something from nothing. They circumvent the safer waters knowing they are a sure path to mediocrity," says Levshan.
He says entrepreneurs should be constantly progressing, relentlessly searching for new ways to approach tasks to gain an edge. "They harness fresh ideas that are sometimes radical, that cut-through to fresh markets and open up new opportunities. They tap into their trusted network to bounce ideas and connect with key people that can advance their cause. They are seldom afraid to call in favours when necessary."
"Entrepreneurs sense what's current and hear what's working successfully for others. They take ideas from everywhere and evolve them to suit their specific needs. They make the most of every opportunity, knowing it's critical to take a chance early in the game. They draw on social and free forms of media to promote their message cost effectively and create innovative ways to promote their business."
According to Levshan, the second approach to sales that is common among successful entrepreneurs is the student-teacher dynamic. "They are inspired to teach and empower others. They educate people with critical, game-changing information and insights, inspiring their customers to gain a competitive edge. Always learning and forever growing, they spend their free time advancing their knowledge and skills. They take an insightful approach to selling, which means they immerse themselves in their chosen subject matter."
The third dynamic Levshan identifies of those who can successfully sell a start-up is self-aware rather than self-conscious behaviour.
Like Sansoni, he says the best entrepreneurs can rapidly adapt their approach to connect with varying personality types. "Talented listeners, they customise their approach and communication to fit their audience and unique demands of their customers. Both confident and commanding without being pushy or egocentric, effective entrepreneurs are never crippled by fear of rejection, they are prepared to get in your face when they need to, to share their insights and what they believe in."
Finally, says Levshan, entrepreneurs who can successfully sell are disciplined, persistent and resilient. "They value actions not distractions and are not easily deterred from achieving their goals. They are laser focused and fully committed to their endeavours, and believe in what they do and their unique ability to influence. Mistakes and adjusting are part of the game; all carefully acknowledged and reviewed as key stepping stones in their learning pathway."
 This article first appeared in StartupSmart.