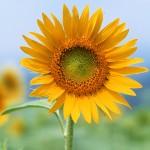 The 'next Google' will never be built in Australia, according to early stage venture experts. This is because start-ups will never be able to find Australian investors with the appetite to fund a speculative tech venture with a potential global reach.
"You need a bigger market to fund something like a Google. Although it has become much easier over the last five years to grow a global business with world-changing ambitions from here," says Phil Morle (OK), co-founder of start-up incubator Pollenizer.
"Because of the size of our market, its capacity to reach customers and lack of access to capital start-ups have to make a decision about which path to fund, global or local," he adds.
Pollenizer was part of a consortium of firms including Deloitte Private, Australian start-up publication From Little Things and global research group Startup Genome Project that recently released the report Silicon Beach: A study of the Australian Startup Ecosystem.
The research showed Australian firms struggle to access capital to grow and find it tough to build businesses that have the potential to expand internationally.
Morle rejects the idea Australian start-ups are not looking to operate on the global stage. "Australian entrepreneurs are ambitious. It's just that the context here means they have to go offshore."
"When we do scale a business it's incredibly robust and unlikely to fail because we've struggled so much to get it there."
Dr Jana Matthews (OK) is the managing director of ANZ Innovyz START, an accelerator program for companies starting up the growth curve. She says one of the reasons Australian start-ups are not scaling up to take on the world is the relatively young ecosystem to support them in this country.
"We don't have as many entrepreneurs who have already built start-ups who can recycle their experience. There are also fewer service providers and angel investors with experience dealing with growth companies," she says.
"We need to educate people so they know what it means to invest in early stage ventures."
Matthews also says entrepreneurs need to understand starting a business is very different to growing a business. "To grow you need to delegate, bring people in, figure out your market and focus on it."
She believes entrepreneurs looking for investment funds need to understand investors don't just want a dividend, they want several times their money back
One Australian that has his sights firmly set on the global stage is Alex French (OK), CEO of The Captioning Studio.
French has developed a video search engine that allows users to search for spoken words within millions of videos and navigate instantly to the point they wish to watch.
To date, the business has been largely self-funded – it has also been through the ANZ Innovyz START program. It has received about $120,00 in seed funding from private investors to develop a prototype product. It is currently raising $1.5 million in funds, which will be used to take the product to market.
"We're in discussions with investors and we're speaking to a couple of venture capitalists. The process is about each side getting to know each other because it's also about what the investor can bring to the table." French found the contacts through the ANZ Innovyz START program where one of his mentors has now become an investor and chair of the business.
"We need to find funds to scale up and launch a huge product," says French, who has his eye on international growth as well as domestic markets. "We'd love to be doing this in Australia but it we may need to go overseas."
Long-term, French is hoping to win a slice of the global search engine market, as well as develop other products. He agrees it's important to create a strong start-up infrastructure in Australia.
"We need to create the same ecosystem as there is in the States, where investors are prepared to invest in start-ups. People are much more cautious here."
Another entrepreneur with global ambitions is Alexander Stamp (OK), who is establishing a global online livestock market called CloudHerd. Stamp's strategy is to make the business work in Australia before establishing it overseas.
"The idea is to start small and blow up internationally," he says.
Once he is ready to tackle international markets he plans to develop networks and connections from here before establishing a team offshore. "That way when we launch we'll already have the pedal to the mettle."
Stamp raised initial funding for the business through Incubate, the University of Sydney Union's funding program for early stage ventures.
In the future he will explore raising capital in the US. "Raising capital in the US is easier for me because I'm an American citizen. It's easier to go global if you're prepared to go to the US and it's harder to raise money here."
http://www.smh.com.au/small-business/startup/well-never-be-home-to-the-next-google-experts-20121211-2b786.html