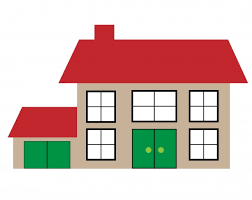 Experts predict new requirements that mean designers and builders who work on hotel and aged care developments have to be registered will cause delays on developments in these areas and increase costs for builders. The amendments have been introduced to improve building standards and public confidence in the construction sector.
The Building Legislation Amendment (Building Classes) Regulation 2023 broadens the scope of the Design and Building Practitioners Act (DBP Act) to encompass class 3 and 9c buildings. At the moment, the act applies to class 2 buildings, which are essentially apartments.
The amendment relates to the construction of new buildings from 3 July 2023. The requirement doesn't apply to alterations and renovations of existing class 3 or class 9c buildings until 1 July 2024.
The extension of the DBP Act means all design and building practitioners who work on hotels and aged care facilities in NSW will need to be registered.
"The expansion into additional classes is a continuation of the NSW government's commitment to restore public confidence in the building and construction industry. These changes are designed to ensure buildings are safe and secure, the industry is more customer-focused and better data is captured throughout the building life cycle," says NSW building commissioner David Chandler.
"Lifting residential apartment completions close to 30,000 starts a year is important in helping to meet the housing needs of NSW households. But we must never sacrifice quality," he adds.
It is likely the extension of the DBP Act will lead to delays in the construction of some commercial aged care facilities and hotels in NSW. This is because businesses will need to factor into project budgets the time and cost of registering design and building practitioners, as well as the time and cost of complying with the new regulations.
Jimmy Tat, a director with commercial real estate business CBRE's Australian healthcare and social infrastructure division, says amendments to the DBP Act will put pressure on projects in the planning phase to get started before the rules kick in on 3 July this year.
"Builders and consultants will be trying to get projects into councils before this cut off. But it is positive, because it means better quality buildings will be built."
Tat says builders will have to work out how to pass on increased costs associated with complying with the amended act to property buyers.
"There is going to be a trickledown effect, which is what happened when the better design guidelines came out for apartments. That promoted developers to really work with architects and consultants to deliver these projects."
The extension of the DBP Act is likely to have a mixed impact on the timing of the construction of commercial buildings in NSW.
"There will be some delays as businesses comply with the new requirements. But there could also be higher demand for commercial buildings as a result of the improved quality of buildings and safety standards," says PRD Real Estate chief economist Diaswati Mardiasmo.
"There are long-term benefits in terms of quality of buildings and safety, and this is needed, especially for aged care and our responsibility to provide the best buildings for our older generation. But this is another item that needs to be considered and absorbed by the building industry, on top of all the current challenges," she says.
The DBP Act and regulations are part of the NSW government's moves to respond to recommendations of the 2018 report into improving compliance and enforcement systems in Australian building and construction industry, known as the Shergold Weir report. The recommendations are aimed at overhauling the building and construction industry to restore public confidence in the sector, which failed after a series of shoddy construction projects came to light.
Over the longer-term, the intention is to expand the scope of the legislative framework to include other building typologies. But Mardiasmo is cautious about whether the act should be further extended to other subsectors within commercial property.
"There is potentially a need for the DBP Act to be amended to cover other commercial buildings, but the timing is not ideal. Already, many builders and development companies are facing significant challenges, including higher construction costs and material and labour shortages. Administrative delays and higher costs from dealing with red tape and regulations at a local council level are additional burdens on the sector," says Mardiasmo.
As for amendments to this legislation in the future, Tat says there's potential for the rules to be applied to other health sub sectors, such as rehabilitation centres. "There is already strict governance around rehab facilities. So, this would only mean even tougher rules for a sector that is already highly regulated."
Ultimately, there are both pros and cons associated with the upcoming changes to the DBP Act. The construction sector and its customers will have to wait and see what the real effects will be over time.
https://www.theurbandeveloper.com/articles/aged-care-hostels-nsw-design-and-building-practitioners-act-amendments