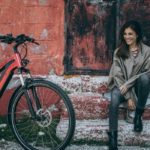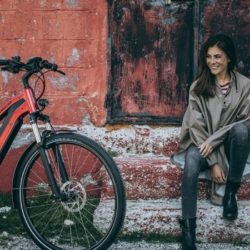 Keeping it all in the family is no problem for these three very different Australian businesses as they outline the key issues they are facing up to this year – from managing rapid growth to the constant innovation needed to stay ahead. Each solution is as unique as the individuals involved as these businesses chart their personally crafted paths to success.
Stepping up a gear
John Zanol is the founder and CEO of ebike store Dolimiti and says simply meeting the growing demand for the product is one of the company's greatest challenges.
"If someone comes in to buy an ebike, they come back in again with other family members to buy more ebikes. Everyone falls in love with them," Zanol says, adding, "two car families are selling one car and replacing it with an ebike."
Advertisement
Since he started the business only a few years ago, it has grown quickly to become one of Australia's largest ebike businesses and the biggest in Melbourne.
Zanol's mother and father work in the business with him. "Mum helps with administration and dad helps with operations and technical duties. My family is across all elements of the business, which is great. It means our customers are always in good hands."
In the early days, scale and buying power was an issue when importing from ebike brands based in Europe.
"But we have grown very quickly, which has given us the buying power and scale to be able to negotiate better terms and next year is shaping up to be huge. The challenge, as with all fast-growing businesses, but particularly family-owned ones, is to get the right people on board with the right skills and attitude to help us to grow and deliver," Zanol says.
Systems are important, as well. "Large corporates have legacy systems they can transplant into each new business or outlet. This is harder with a family-owned business and means we have to put in place systems which are scalable, not too expensive to buy or maintain and offer the bespoke functionality we need as an ebike business," he says.
One for the road
Nicola Farrell comes from a family of Irish pub owners and is the co-owner and general manager of The Riverview Hotel in the Sydney suburb of Balmain. The pub has experienced significant growth over the last 12 months, introducing events such as wine and opera nights, and investing in training and resources.
"We expect the next 12 months to involve more growth and we have planned for this through strategic planning," Farrell says.
She acknowledges running a family business like the Riverview Hotel has pros and cons. Strong relationships, the ability to make family decisions in the best interests of the hotel, quickly if necessary, are advantages. The ability to reinvest profits back into the business and the family's desire to completely immerse themselves in the business are other pluses.
"We are only answerable to ourselves, our staff and our customers," Farrell adds.
Not having corporate backing and the advantages of scale are some downsides – as can be the long hours.
"As a family-owned business, our focus is to continue to reinvest revenue. This is the only way we can achieve growth and continue to fund development and new initiatives."
For instance, they have just opened a second venue in Randwick and are concentrating on developing the management team to take on more responsibility to support growth. The addition of a new venue will also assist to address issues related to scale and volume.
"Running a business, particularly one like the Riverview Hotel, is such a rewarding experience," she says. "Everyone knows when they come to the Riverview Hotel they are part of a community and will always get great food and great service."
Laser vision sees light of day
Nicole Lander, founder of Battlefield Sports, started her business with a few thousand dollars and an idea to shake-up the laser tag sector. While traditionally played in a dark, foggy maze, Lander's patented technology means the game can now be played in daylight.
Lander works in the business with her husband, daughter and son and believes Battlefield Sports was the first in the world to commercialise outdoor laser tag and the first in Australia to establish a nationwide laser tag party hire business.
"Investing in R&D within the constraints of free cash flow has been challenging," she says of the constant drive to innovate in what is essentially a technology company. "We have accessed the Australian Tax Office's R&D tax incentive, which allowed us to apply for a tax offset."
Battlefield Sports' latest R&D project improved its laser tag system by refining its optoelectronics – the circuitry that supports the laser tag devices – and completely rewriting the underlining software.
While the equipment is made in Australia, some components are sourced overseas. So managing a complex supply chain is another ongoing challenge.
"We often need to order parts six months prior to them being used in manufacturing. We have developed an in-house software program, Inventory HQ, to manage this process," Lander adds.
Unique cover safeguards for future
Just as families like these face their own individual business challenges, personalised solutions for other more traditional business areas can help futureproof for success in today's rapidly changing environment.
Insurance Advisernet managing director Shaun Standfield, who specialises in small business risk, says more businesses are seeking individual advice for personally crafted insurance.
"Motor vehicle insurance can be pretty homogenous but when you are talking your business it's unique as are your personal circumstances," Standfield says. "You have a unique selling proposition as a business and buying insurance is no different – you have to get tailored advice.
"At some stage in the life of the business you will have an insurance claim and it could be major or minor. Price is forgotten once you have a claim. What's important is have you got the right cover in place and an advocate to help you through."
Standfield says growing threats for Australian businesses this year are the costs associated with cyber crime and management liabilities.
"Cyber is an emerging risk for all businesses," he says. "There's new legislation that means certain industries have to report privacy breaches for instance."
Other overlooked costs are the often lengthy interruptions to business while rebuilding after something like a fire or flood, he says.
"The big one for me is under insurance. It's already a massive risk that is not identified by the market. People don't have any appreciation of the costs of rebuilding – most people don't realise it until it's too late.
"When it comes to your business you have to be able to put your head on the pillow at night if something happens."