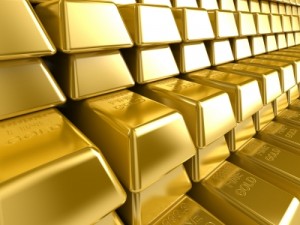 I was amazed by the response to my blog post about pyramid selling/multi-level marketing a few weeks back. It seems everyone has either been in one of these schemes or knows someone who has.
I was at dinner with friends just after I uploaded the post and we got talking about internet scams – one friend's husband had just signed up to some dodgy affiliate marketing scheme that required them to sign-up for a year-long contract with a monthly fee attached and pay every time a user clicked on a link to their site on the affiliate's site.
The program hadn't delivered them a single real business lead, yet hundreds of dollars was being debited from their credit card each month. Calls to the affiliate program's sales guy went unanswered and unreturned. Seriously people – be very careful about giving your credit card details over to anyone.
That said, there are plenty of reputable businesses operating online and it is possible to make money on the 'net in an honest way.
Will Swayne is an internet marketing guru who has several online businesses that produce a healthy income for him. His main business, online marketing firm Marketing Results devises strategies for clients that help them to generate sales through online marketing.
He says the "core distinction is that in a dodgy business model the product is just a vehicle to legitimise the business structure, but in a legitimate model the products will be able to stand on their own feet. The nature of the dodgy business model means it will eventually fall over because people will end up cancelling their credit cards so they no longer have to make the payments."
A massive online market is how-to books and courses and Will has made a great success of a business he bought a number of years back, HandcraftersCompanion.com, which markets step-by-step guides for making your own bath bombs and body products. Will bought the site from a woman who was a specialist at making these sorts of products – but who had no expertise in online marketing, which is where Will came in.
Thanks to Will's marketing efforts the business has 5,100 clients around the world, who have each paid between $20 and $100 for products sold on the site, and there are more than 45,000 people on the prospect email list.
So how has Will managed to develop such a successful enterprise simply using online marketing?  Firstly, he picked a niche market that hasn't yet been saturated. He also used Google AdWords and search engine optimisation to build the site's profile.
The product is also sold via Clickbank, a legitimate affiliate program. Through the program affiliates drive traffic to HandcraftersCompanion.com. If a sale is made, the affiliate receives 75 per cent of the value of the product. This might seem like a lot, but given the sale would not have been made without it, it makes sense from a business perspective.
Although this sounds simple, getting an internet marketing program right is an art form – Will calls this 'hitting the sweet spot'. The idea is that for every dollar you spend on marketing you want to make $2 or more.
To do this, one successful approach is to target a niche market, set up your AdWords and search engine optimisation campaigns and track the results of your efforts. At the start you might find that 40 per cent of the tactics you use are profitable, and 60 per cent are not. So the idea is to ditch the tactics that are not working and focus on the ones that are.
The other secret is to target what Will calls 'hyper-responsive' consumers. These are people who Will says are "pre-sold on benefits only you can deliver". Let's say you're a plumber and you're advertising online. If people are searching online for a plumber chances are they already need one. And they probably need one straight away.
So they are already pre-sold to the service. If the plumber's messages are that they have 20 years' experience and they fix taps and toilets, they are not advertising any real point of difference because a lot of plumbers will be able to make the same claims.
But if the plumber says they will be onsite within an hour of the call, or that they will reduce the bill for every minute they are late for an appointment, it's highly likely these are the 'magic benefits' buyers are looking for.  In other words, one of the keys to high sales conversion is stressing the key benefits that make buyers get out their wallets and that other companies are not offering.
"With internet marketing you're not just picking up dollars off the floor anymore; you have to get scientific," says Will. "Businesses have to treat online as a serious marketing unit. The web is the best way for people with a small budget to nurture conversations with individuals and make sales.
"With most other media you're just shouting at customers and people have stopped listening. But if you're scientific about your approach you'll build a business with real longevity."
Article from: http://www.smh.com.au/money/on-the-money/blogs/savvy-investor/get-rich-online/20101022-16wu1.html