Posted June 14, 2017 at 11:42 pm by Alexandra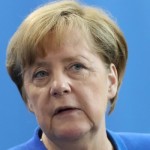 The euro has recently rallied back to the highs it reached on the night of the US election, on the back of the improved economic outlook for the Eurozone that has emerged over the course of 2017.
The question is whether the currency can maintain this momentum.
Tim Muirhead, director of Arbidyne, sees value in the euro for now.
"Our view is based on the strength of the German economy, the chance for genuine reform in France and the purchasing power discount of the euro compared to the US dollar," he says.