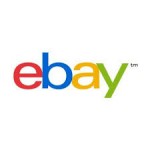 "I've got a story for you," said my friend Tallulah. When someone says that usually they don't. But I was prepared to listen.
"Why don't you write about all the changes at eBay? They charge their fee as a percentage of the price of the item plus postage, whereas they used to just charge the fee on the sale price."
Talullah isn't a commercial eBayer, so I thought I'd check in with some people who run businesses on the site to find out about their experiences.
Fleur Filmer who runs Hanging Rock Picnics, which sells picnic gear, is frustrated with the way changes have been introduced at eBay.
"Any fee increases are buried deep within policy updates and the level of fine print is staggering. My store has fared quite well but I must admit that fee increases from three per cent to four per cent [of gross sales value] up to nine per cent are very hard to absorb.
"I would also suggest that a lot of investment and resources have gone to their promotion of the majors online. They have actively gone after the big brands to establish eBay stores and haven't offered any new resources or assistance to small store owners. I do understand that's commerce. But competing on the platform with large brands hurts small operators. I would be highly surprised if the fees charged to major brands were anywhere near as large [as the fees charged to small operators]."
In response to this claim eBay spokesperson Megan English says, "we have a standardised fee structure that offers options for business of all sizes – from time to time we have explored fees outside of this but we are talking about less than a half percent of all the businesses currently on eBay." She says, "it is not standard practice … to offer more attractive rates to big businesses."
Fleur points out eBay is an important sales channel for her. "It represents about 30 per cent of my overall sales and the platform itself is incredibly user-friendly and easy to use."
Nick Molnar, who runs Ice Jewellery, which has an eBay store, says the site's fee structure changes have not had a material impact on his business.
"It is very rare to find a marketing channel you only pay for after you have made a sale. eBay coupled the simplification of their fees with increased marketing and support for key eBay merchants, and Ice has been very fortunate to work closely with eBay on jewellery campaigns through the year."
Scott Gladstone, a director of exercise gear e-tailer Klika, says the changes in the price structure for listings on eBay hasn't affected his business because it offers free shipping.
"We believe these changes have been positive because they weed out sellers that have listed their products at low prices but impose high shipping fees that they pass on to buyers."
So what's eBay's perspective? Megan English argues eBay sellers were notified in March and April last year about changes to the fee structure that were introduced in May 2014.
"They were also given advice about a simple way to offset this change. Sellers were informed that there would be a change in the way that eBay calculates the final fee. The final value fee is now based on the total cost to the buyer, including postage. This change was made to encourage sellers to offer free or competitive postage," says English.
"Sellers who offer free shipping are much more likely to sell their product. The majority of Australian sellers already offer free shipping, so for them nothing changed last year," she explains, adding that eBay negotiated a 10 per cent discount with Australia Post on flat rate products for eBay sellers to coincide with the fee hike.
There's no doubt eBay revolutionised the small business sector. Many businesses simply wouldn't exist without it. Technology research house Paul Budde Communication noted in one study that there are now more than 160 businesses earning more than $1 million a year on the Australian site. In 2013 the Australian site attracted more than 7.3 million unique users each month, equal to a 60 per cent market share of Australian online shoppers.
But the way I look at it, eBay's a sitting duck. It's only a matter of time before someone does to eBay what Uber did to Taxis Combined.
Paul Budde, managing director, Paul Budde Communication, says the business is still growing, but at much lower levels that in previous years. "It has reached the maturity stage in its life. But there are no real threats to its business so there is no reason to believe that they won't be able to continue along current lines for some time to come," he says.
Hmmm. That's what the hotel sector said just before AirBnB took off. I've heard many people claim the eBay experience as a seller or a buyer is clunky and I think someone will soon come up with a better way of selling online.
So although eBay will remain the dominant online market place for the time being, I predict a new market entrant will challenge eBay before too long. In fact, there's probably scores of start-ups in incubators right now secretly plotting its demise.
Read more: http://www.smh.com.au/small-business/trends/blogs/the-big-idea/is-it-all-over-for-ebay-20150212-3pzix.html#ixzz3RwwJSiut