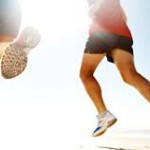 Stats don't lie. Fitness app Runtastic has just clocked up 25 million mobile users, as well as over 10 million registered users on Runtastic.com. The numbers equate to one Runtastic app download per second.
Pretty phenomenal results for a business that's only been around since 2009. Fairfax interviewed head of marketing Johannes Knoll from the business's Austrian headquarters to find out the secret to Runtastic's success.
Johannes, why has Runtastic been so successful?
"We have a strong, determined founder team. They are totally dedicated to the company and the team and truly live the Runtastic spirit and share this unique attitude with all employees. I walk into the Runtastic headquarters every day and find a highly motivated team that lives their dreams and passions while working hard and changing lives. We're not just colleagues; we're also friends working together towards our mission to make the world a bit healthier.
We've also had the best developers on the planet right from the beginning. This is why all our apps, online services and hardware products are developed and produced at the highest quality. We also realised very early that we needed to let as many people as possible know we have something very special. So we started using social media and other innovative communication channels in our early days. We also began communicating in as many different languages as possible, which gave us the chance to serve people from many different countries and regions right away. This still differentiates us. Our apps are available in 18 languages, 
Runtastic.com
 can be used in 12 languages and our marketing and communication team speak more than eight languages."
How you have marketed the business?
"We don't want to offer our users just another running app. We offer multiple apps and services, including products with the critical "wow" effect. An example is our Runtastic Fitness App Collection. These are apps for push-ups, pull-ups, sit-ups and squats that use sensors built into your smart phone. Simply place your phone on the floor and do push-ups over the screen and the app will count your push-ups automatically using the proximity sensor. Another example is our heart rate app you can use to measure your heart rate by just placing your finger on the camera of your smart phone. The flashlight shines through your finger and the camera recognises how your blood is pumped, which enables the app to measure your heart rate. These are just a few examples of innovative products we offer and market to users in an appealing way."
How have you overcome challenges along the way?
"We definitely had to deal with typical start-up challenges. First, there was the question of how to finance the company. Runtastic is still bootstrapped, which is the reason the starting phase was very challenging. We started developing apps for other companies at the beginning (besides developing our core app) and made money doing that. We developed for international, well-known companies, which also brought us great connections. After about a year, we stopped doing outside work and could finance Runtastic by focusing on our own products. After a year and a half Runtastic was cash flow positive.
Strategic decisions, dealing with the fast growth of the company and building the team have popped up as challenges. We made it through all of them by fully dedicating ourselves to what we do, considering many different angles as to how to deal with the challenges and we have to admit luck was on our side at times."
Any upcoming initiatives planned?
"We have about three to four new apps planned, new updates for existing apps, as well as new hardware products in the pipeline – and that's just in 2013. Our team is full of new ideas which support our vision of making the world a bit healthier and helping people to reach their health and fitness goals."
What's your advice for Australian entrepreneurs who want to be successful?
"Never accept a "no" and live your dream. Runtastic also heard, "no, this won't work" and "apps are just a temporary trend." a lot at the beginning. Plan your idea wisely, get guidance from experienced entrepreneurs and mentors who really understand your vision and fight for it until you've made it a reality. If one way does not work out, there will be another option. Be aware your project and vision must be planned and thought through wisely. If you have the plan, the dedication and the passion don't back down. Go for it and you will always find a way."
Read more: http://www.smh.com.au/small-business/growing/millions-of-fitness-freaks-cant-be-wrong-20130523-2k2c0.html#ixzz2VVVAy5v5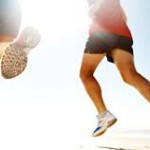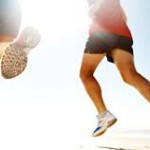 http://www.smh.com.au/small-business/growing/millions-of-fitness-freaks-cant-be-wrong-20130523-2k2c0.html