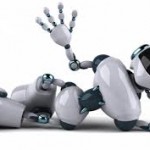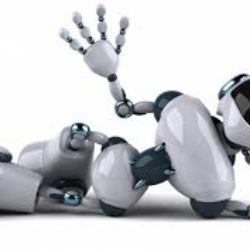 A new type of advice model known as 'robo advice' – short for robot advice – is emerging to help investors manage their wealth management needs. But these vehicles have pros and cons and it's important to understand what these are before committing funds to an automated investment strategy.
So what exactly is robo advice? Robo advice gives consumers access to professional financial advice without the need to see a human adviser. Automated investment services help investors to access a professionally managed portfolio of low-cost index funds. These funds track broad, diversified markets so investors can expect market returns but with lower risk than had they just invested in a single market.
In the Unites States robo advice is becoming more and more mainstream. A recent study by Citi analysts estimates assets that are managed by robo advisers could reach $US5 trillion in 10 years' time, from a base of just US$14 billion ($19 billion) today.
In Australia, the robo advice wave is just about to hit. NAB and some of the industry superannuation funds have all recently announced they will be offering some sort of computer-driven advice in the near future. But experts predict that, as has happened in the US, it will be smaller players that end up providing the low cost advice consumers are seeking, rather than the established players.
So how does robo advice work? "We use algorithms to build and manage an investment portfolio tailored to each client, taking into account their financial goals, investment time frame and aversion to risk," says Chris Brycki, founder and CEO of Stockspot, one of the local automated advice firms.
Aside from the easy-to-use model, one of the biggest benefits of robo advice is cost. According to Josh Golombick, co-founder of local robo advice firm capitalU, the average financial planner charges $3000 as an upfront fee and $3500 each year on an ongoing basis. Few people are prepared to pay that much – or have the means to do so. Which is where robo advice comes in. With robo advice, investors pay a fraction of the cost of comprehensive advice.
"Other benefits of robo advice include speed and convenience. Robo advisers can analyse bank account data and financial information in real time. Compare this to a typical adviser who only looks at each client's situation once every six months at best. The speed of information transfer means financial solutions can also be delivered much faster. Robo advisers can produce a financial plan for clients in seconds. Preparing this document could take anything from two to six weeks in a traditional client/adviser relationship," says Golombick.
  LACK OF HUMAN TOUCH
However, there are potential disadvantages to this model of which investors need to be aware. For instance, as Golo
mbick notes, one of the touted drawbacks of robo advice is lack of a human touch.
"Human touch can be a double-edged sword. We are very driven by emotions, as well as financial incentives, which could get in the way of sensible financial decision making. There is still room for humans in the robo advice world. There is a number of providers in the US that combine robo advice with human advisers. Firms like LearnVest and Personal Capital have been doing it for years with great success. We believe Australians using robo advisers will also want the ability to speak to a human adviser at times," he argues.
One of the other criticisms of traditional robo advice is it does not take into account a person's whole financial situation.
Says Golombick: "Robo advice may be able to provide a well-diversified portfolio of ETFs. But the question is whether an investment portfolio is the right option. Perhaps the investor would be better off investing through their super. It's important for investors to build a portfolio that will help them reach their life goals. It's also essential to look at whether there are other areas in their life where those funds might be better allocated.
"There is definitely room for robo advice to take into account more information on a consumer's life and use that information to deliver in other areas such as budgeting, insurance, debt, superannuation and retirement planning," he adds.
SOLUTION FOR AFFLUENT MASS MARKET
In terms of the way it fits with other forms of advice, Golombick says robo advice is a great solution for the mass market and mass affluent. "It meets the needs of 90 per cent of the population. The other 10 per cent of the population are the people with more complex needs that will still benefit from seeing a human."
As Ian Dunbar, CEO and founder of independent financial advice firm FinDigital notes, like all advice relationships and investments, consumers need to do their research and ensure that they are making the best decision as to which provider to use. "Leaving everything to technology can be a risky business."
He says investors can access robo advice through online solutions such as Stockspot and Ignition Wealth, although it is increasingly available through advisers and accountants.
"At the moment robo advice is typically scaled advice only or limited investment advice. In saying that, some entrants, such as capitalU, are moving into the comprehensive financial advice space," he notes.
Read more: http://www.afr.com/news/special-reports/industry-trends/robotic-could-replace-human-touch-20150922-gjsiki#ixzz3qaIR972R