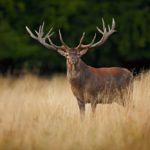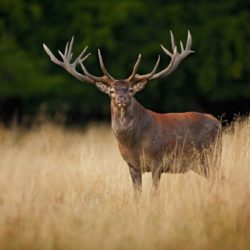 A new global start-up generator has aspirations to create an entirely new asset for investing in very early stage ventures.
Antler is an international network of start-up founders, advisers and investors. Already operating in Singapore and Stockholm and soon to launch in London and Amsterdam, it's now opening its doors to Australian participants, with the first intake this June. Within two years Antler aims to be operating in 20 cities around the world.
In Australia, it is hoping to fund up to 200 new businesses through its development program. Successful applicants have the opportunity to meet potential co-founders, workshop their business concept and pitch their idea to 500 local and global investors at the demo day at the end of the five-month program.
Antler Australia and New Zealand partner Anthony Millett is driving the initiative here. Millett previously founded and raised $9 million to fund BrickX, a 'fractional property platform' that allows investors to trade the equity they own in real estate investments made through the platform in the same way as shares are traded.
Sydney-based FINSIA members heard Millett explain the Antler concept at a recent event. Melbourne-based members have the opportunity to hear from Millett at an upcoming event on 1 May.
Millett understands only too well the entrepreneur's journey, having transformed his family business, a London-based sports store. After a successful career with UBS, he saw the potential in the business's burgeoning online offering. When he started working in the company its web site generated revenue of just £500,000 pounds annually. When the business was eventually sold to UK sports retailer JD Sports Fashion it was earning £35 million in annual revenues and operated in nine countries. This is valuable experience he can lend to those who are successful in applying for Antler's program.
Commenting on the launch of Antler, Millett said it was, "the most exciting thing to hit the Australian technology ecosystem since I've been here."
Antler's point of difference is that people who are successful in applying for the program don't necessarily need to have an idea for a business. Rather, the Antler team is seeking very talented people who have the potential to create Australia's next 'unicorn'. A unicorn in tech-speak is a start-up business that achieves a $1 billion valuation.
It aims to remove barriers to entry to becoming an entrepreneur, including not being able to find the right co-founder, only being able to find potential co-founders with similar skillsets and challenging capital raising paths.
Millett told the Sydney gathering Antler is part of the cohort of private equity investors, albeit a new version. He termed this new calibration of funding for early stage ventures as 'generator' funding, designed to help support founders to hone their idea. This form of finance is applied before companies typically access funding when they are part of a start-up incubator, from venture capital firms or from more sophisticated private equity funds. The idea behind the generator asset class is to help prove a business's potential before it's ready to receive venture capital funds, to help seed the pipeline of investments in the Australian start-up ecosystem.
"It's an exciting time to be an entrepreneur because there are now better opportunities than ever to raise equity capital," Millett told the audience at the Sydney event, qualifying his statement adding, "but it's still not easy to raise capital."
Antler is at the same time raising its own investment fund, a $40 million Early Stage Venture Capital Limited Partnership (ESVCLP) fund, available only to those who are considered sophisticated investors.
https://www.finsia.com/insights/news/news-article/2019/04/17/start-up-hub-antler-aims-to-create-new-asset-class