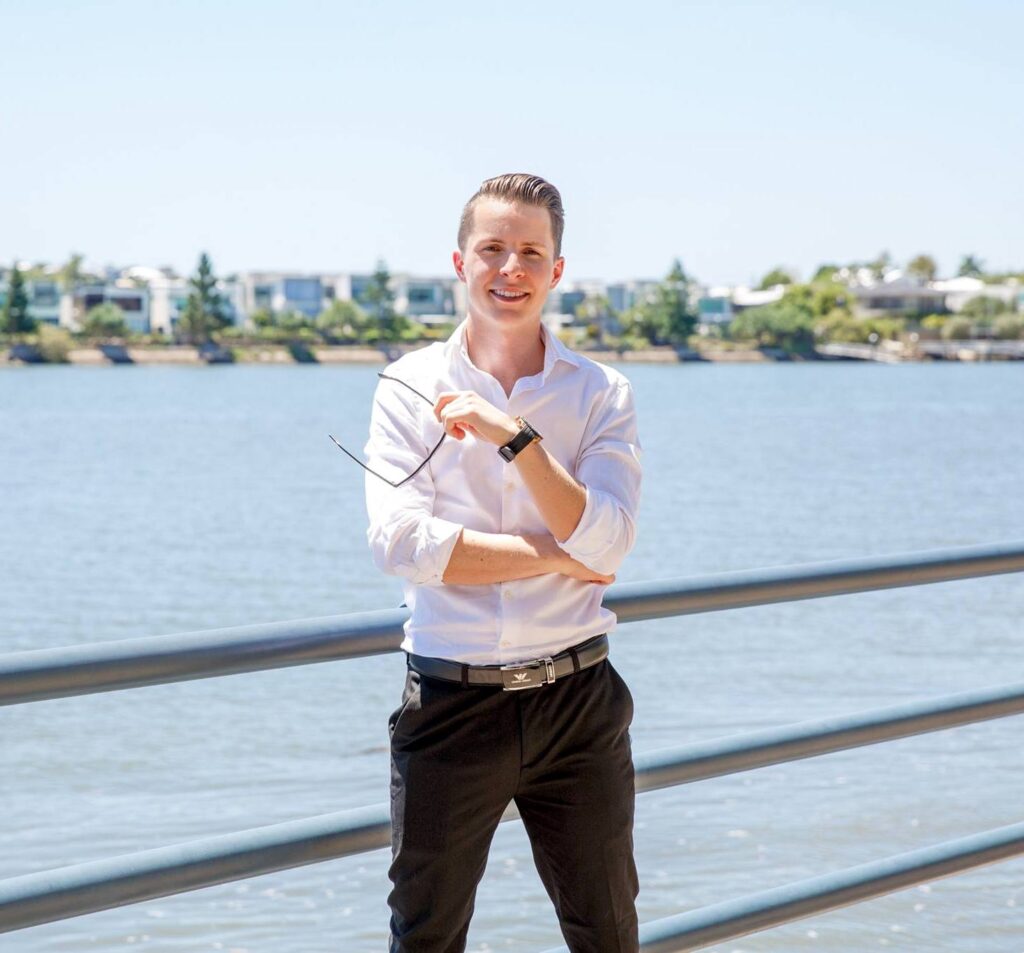 Binuo Erth's wealth-creation journey began in her homeland, China, at just 15 when she launched an online art trading business. "That's when I discovered the value in tangible, collectible assets."
At 18, Erth, who is now 40, had the option of pursuing a degree in art history or finance and chose the latter, which cemented her fascination with investing. "I was always good at mathematics and even then, I could see a number of reasons to follow this path," says the now-managing partner of funds management business Vellum Australia.
"All business owners need to understand finance, so even if I stayed in art trading, I wanted to make it into a real business that would grow. It also helped that my degree gave me a thorough understanding of different industries and how they operate."
In 2018, Erth obtained her first financial services license and formed Vellum Group in Hong Kong. In 2019 she became licensed to provide financial services in Australia.
"At the moment, I'm focused on investing in tangible assets like cars and property and ESG-related projects that will benefit the world beyond financial returns. Financial products do not create value themselves; it is the underlying assets and their performance that matters and creates a good investment."
Erth is a member of a growing cohort of young investors who are taking a unique approach to wealth management. Oscar Ledlin, 29, is another young gun investor. His focus is his $100 million industrial property portfolio.
"I started out as a concreter and quickly recognised the best way for me to make real money would be working for myself. Starting from the ground up has meant I have a deep understanding of all levels of my business," says the founder of property development firms Ledlin Develop and Ledlin Build.
"My work is centred around creating destinations that invoke a sense of commercial creativity. Places where occupants are proud and inspired to come to work, as are their customers and clients to visit, interact and do business," he says.
Ledlin concedes in the past some people have seen his young age as a negative. He works hard to challenge that perspective. "A reoccurring question early on was, 'and how old are you, Oscar?' My youthful demeanour prompted a level of apprehension among certain vendors, real estate agents, contractors and buyers."
He says overpreparation was his secret weapon to combat this view. "For meetings, within emails, throughout submissions and proposals, I sought to demonstrate a level of understanding and preparation not expected of my position. This ultimately gave my stakeholders confidence to move forward, irrespective of age."
Questioned as to what role luck played in his success, Ledin says while he hasn't has a specific lucky break, he feels privileged having grown up in Australia.
"I consider myself fortunate to have been raised by hard-working parents in an era that has provided more opportunity than was afforded previous generations. I'm grateful to continually find myself surrounded by incredible people. I have also more than once found myself in the right place at the right time."
Ledlin's advice to other people who want to build wealth at a young age is to be disciplined, focused and patient. "There's a strong correlation between self-discipline and all forms of success, including financial success. Pursuit of one thing is always at the sacrifice of another, and financial pursuits are no different. Ambitious wealth goals mean missing social events, less downtime and no frivolous spending. If you're financially disciplined for three years, you build momentum. If you're financially disciplined for 10 years, you build an empire."
Mitch Hills, who owns Mastermind Marketing, knows the ups and downs of building wealth. "I'm not rich but I probably have better financials than the average 27-year-old. I have a net worth of just over $500,000, taking into account my marketing agency and after taking on my investment property mortgage. I also lost $200,000 on a failed business when I was 21, so that set me back a bit."
Hills has followed three principles to build his wealth and he says anyone can use the same approach. "First, increase your income and earning potential. The best way to do this is by acquiring new skills or starting a business."
Step two is to figure out how to make money when you're not working. "Being, say, a graphic designer can pay well, but when you stop, the money stops because all you're doing is trading your time for money. You can really scale up your income if you can create systems and employ other people to create value"
His final tip is to allocate funds to appreciating assets. "I invest most of my money in the stock market and I also own an investment property and some cryptocurrency. But I largely stick to low-risk, long-term investments like exchange-traded funds and index funds and let compound interest work its magic. This is more to store my money; the real gains come from my business and investing in myself."
Pete Pennicott, a director of financial advice firm Pekada, says young people have never had such broad access to investment opportunities. It's easy to assume many are interested in exotic opportunities to make money such as crypto currencies. But in his experience, successful young investors tend to prefer more vanilla structures.
"This age group is more interested in passive ETF and thematic investing around technological disruption. While the percentage of Gen Z investors participating in crypto and NFT markets is likely more than other generations, the lion's share of their wealth is in traditional asset classes."
Pennicott's advice to other young people who want to get serious about building a nest egg at a young age is to get started as soon as you can. "Your biggest asset is time and allowing investment returns to compound. Property and shares are both excellent growth assets and are not mutually exclusive. Aim to build a portfolio of assets that generate capital growth and a solid return over time."
https://www.afr.com/wealth/investing/young-investors-share-their-secrets-to-wealth-20220224-p59z6r