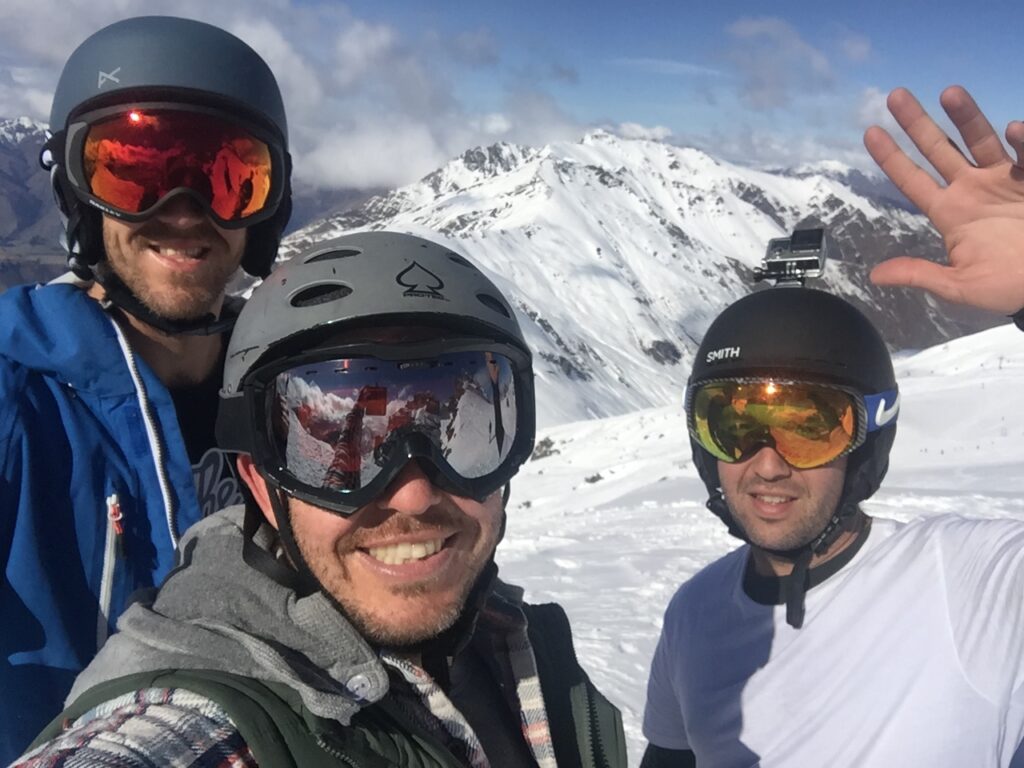 Tradies are among the businesses that have rapidly embraced digital tools during COVID to ensure they are maintaining social distancing and reducing face-to-face contact. At the same time, this has allowed them to streamline and professionalise their operations.
"The pandemic means businesses have been forced to change the way they operate and change their processes. Once they would have had a face-to-face conversation with a customer to get them to sign a contract, hand over a check, take a cash payment or tap their credit card. That's all changed and digital tools have facilitated that. It's been a revelation for some tradies, who no longer have to hand over a paper invoice to a customer," says digital marketing expert Matt Jones, founder of Tradie Web Guys.
When it comes to cloud-based accounting, Jones is a Xero advocate. "We recommend it to our clients when they're getting started. It streamlines operations and processes and reduces their accounting costs. It also helps them get a clear understanding of their numbers because they can easily see and access their profit and loss and their balance sheet and gives them good insights into their costs."
Jones explains an added benefit is the way Xero integrates with other digital tools. "That's important because a lot of tradies use job management and project management tools like ServiceM8 and Tradify. These tools need to speak to each other to reduce double entry. Tradies can also access all these apps from their phones or their iPads, which allows them to send invoices and take payments on site, which helps with reconciling transactions."
Xero also simplifies payroll and ensures tradies comply with the ATO's single touch payroll rules. Says Jones: "It's super easy to manage payroll from within the platform. I did my payroll this morning in Xero and it took me three minutes. So, there's a lot of serendipities, but fundamentally the biggest draw card is being able to get a better understanding of the accounting ecosystem and streamlining invoicing and taking payments. It also means less time in the office and chasing debts."
Apex Signage director Nick Greally relies on Xero to integrate with ServiceM8. The business comprises a 16-strong team of specialist designers, project managers and installers.
"My wife Kadie is a chartered accountant, so we integrated Xero early on. Being a cloud-based solution, it was a step ahead of other platforms. We use it to manage our accounts, for time sheets and to process payroll. It integrates with Service M8, which we use to produce quotes for our projects, send invoices and project manage our jobs. Once a project is complete, we approve an invoice and send it through to Xero. We use Stripe to take payments, this automatically registers with Xero and records the payment, reducing administrative time."
Xero's head of ecosystem and marketplace Bryan Williams notes there's a huge number of apps making it easier for tradies to run their business.

"As there are a lot of apps out there, tradies should consider where they're spending most of their time on administrative tasks or where there might be friction points in running the business, and then check out the apps designed to help. By using the right suite of apps, trade businesses can gain efficiencies and unlock insights needed to make decisions that will support them in growing the business. Tradies are no strangers to using tools on the job – this tool belt just looks a little different."
Ferrari Constructions, which specialises in quality residential renovations and extensions, uses Xero for bookkeeping, payroll, superannuation, BAS, profit and loss reports and more.
"I really like how it allows us to run a paperless office. Uploading invoices and other files is easy and the files are always there if you need them. The ease of access from any device is great too," says managing director David Ferrari.
"Xero integrates seamlessly with our quoting and project management software, Solo Assist. This is important as it keeps all project tracking current and removes the need to double enter data," he adds.
Ferrari says Xero is incredibly easy to use. "It has so many features. Our office administrator came to the business having used other accounting software and still can't believe how much more user-friendly Xero is. It's so logical and intuitive."
He also relies on digital marketing tools such as social media to generate new business and raise awareness of his company. "We have Instagram and Facebook pages to showcase what we do and tell the world our story. People always search for information online and if you want to be seen you need to invest time creating content."
Ferrari's web site is also key to generating work. "You need a great website to be found. Your web site should be a showcase of your work and tell the story of how you help clients. My advice is to use a professional web site company to ensure you build a great looking and functional site that ranks highly on the Google search algorithms. Client reviews and testimonials are also so important."
Greally's advice to other tradies when using Xero and other digital tools is to spend time learning the ropes. "You can save a lot of bookkeeping and accounting fees if you know the system."
Ferrari agrees. "Get comfortable learning to read your numbers, it's amazing what savings you can make from going through them for anomalies."
This story first appeared in the Sydney Morning Herald