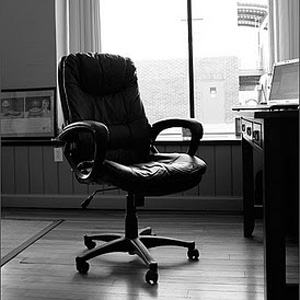 Most people who launch a start-up venture are aware of the heavy sacrifices they will need to make for their business to really fly. But few have taken a break from a career working as a medical doctor to focus on developing a start-up IT company.
Byron Teu, founder of Sentralize.com, is one such person. Byron is the poster child for how to manage the transition from working full-time for someone else to working entirely on a start-up venture.
This is not an easy transition to manage – how do you work and at the same time develop a business? Can you move to a part-time role while you're setting up shop? What sort of support will you get from your boss? And how do you know when is the right time to completely leave your job to focus on your venture?
Making a choice
Teu describes Sentralize.com as an 'invisible survey' tool. Sentralize.com develops websites around a theme that captures the zeitgeist – for example the business developed a site called obama4.me, which centralised all the information related to President Obama in the one place, be that news articles, You Tube videos, social media posts and other online information, in real time.
Despite studying at medical school for six years and then training for a year as a registrar, Teu decided to take a break from medicine at the end of 2009. Before that, he had been splitting his time between his medical career and his IT venture.
"We registered the business while I was at medical school, planned what we were hoping to develop, researched our value proposition and whether we were solving a commercial problem," he says.
"We also looked at whether anyone else was doing something similar and identified our market."
"But it was hard to be disciplined with the business when I was still working in medicine," says Teu, who funded the business entirely from his own savings, working three jobs while also studying and developing his business.
"It wasn't until I could focus on the business full-time that things really started to take off. At the same time I also found a mentor who was able to ask all the hard questions – things like 'what will the business look like in three months?' – which has also helped us push the business further."
Asked whether he regrets taking a break from medicine Teu has this to say: "Medicine is a very stable career – but as someone said to me, the internet is always changing but it's not likely that God is going to upgrade the body any time soon."
Keen to escape
Another brave soul who left a good job working for someone else to focus on developing a start-up is Kath Purkis, founder of fashion e-tailer Le Black Book.
"I had a dream job working for an Australian designer but I knew working for someone else was never going to completely satisfy me," says Purkis.
Although Purkis started researching the business while she was still working full-time, after saving up enough from her job to fund the first six months of the business's life, Purkis left her role. "I decided I needed to focus 100% of my brain power on the business," she says.
Mike Casey, founder of GradConnection, an online portal of graduate jobs and internships, started his business while working as a graduate for Westpac in New Zealand, along with GradConnection's two other founders, who were colleagues.
Casey says, "Eventually I was spending so much time on the business it was unfair to Westpac." So the group not only left their stable jobs at Westpac to start the company, they also relocated to Sydney to build the business.
"When I was still working I talked to a large number of people about our idea and people wanted to meet during the day, which was a real conflict when I had a full-time job. After working a full day at Westpac we'd work until midnight or later on the business; I was always tired," says Casey.
"But when I made the switch I was able to take meetings at any time. I also got more respect because people could see we were committed to the business. Leaving my full-time role also allowed us to grow the business much faster," he says.
Preparing to take the leap
Business experts say the biggest mistake people make when they transition from a permanent role to running their start-up full-time is underestimating the funds they will need to get the business off the ground.
"Ninety per cent of people will run out of funds and have to go back to working in a full-time job," says Andrew Pride, founder and principal business coach with Smart-BIZ Consulting. "You really need funds behind you because most people die of cash strangulation," he says.
Pride's advice to people who are still working full-time and developing a start-up on the side is to do as much preparatory work as possible while still working.
"Think about running the business on weekends and validating the idea while you're still employed," he says. "You might also be able to work part-time while you're setting the business up."
What your boss is thinking
And, while you might be full of enthusiasm for your new venture, it's important to consider your employer's perspective. Diane Terzian, a partner with chartered accountants JI Moore & Partners says, "Should one of my employees leave to start their own business I would be happy for them as this is an exciting time for them to expand their horizons and progress their career. Hopefully they take with them knowledge and skills they have developed while working for us."
"On the other side I would also be disappointed in losing part of the team and having to find someone to replace them. The key risk in losing a staff member is if they start a business in competition or move to a similar business as they may attempt to take clients."
"To mitigate the effect we have implemented business restriction clauses in our staff's employment contracts, but more importantly we try and keep our clients close to the firm by making sure they have a relationship with a partner as well as other staff to reduce the risk of losing business."
The key message for budding entrepreneurs thinking of leaving their full-time role is this: make sure you have enough money behind you to fund the business for at least six months after you stop earning a salary and do as much planning and research as you can while still working.
And only leave your full-time role when you are confident there's a genuine commercial market for your idea. If you can tick all these boxes, it might be time to take the risk, leave your job and focus on the business full-time.
Five top tips on planning your start-up while working
Be sure to define your value proposition while you still have a job.
Do initial research to identify your market while still employed.
Save as much as you can to put towards business development while you are still working.
Make sure your business idea has the potential for broad commercial application before resigning.
Think about how you might be able to move to part-time work while developing your business before taking the decision to resign permanently.
Article from: http://www.startupsmart.com.au/planning/2010-10-11/planning-your-start-up-escape.html