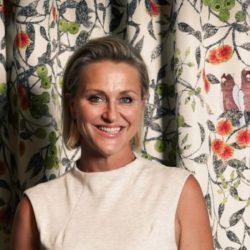 Environmental, social and governance parameters are becoming increasingly important to SMSF trustees for their long-term benefits to a portfolio.
A key reason why ESG considerations have become top of mind for SMSF trustees has been the banking royal commission. Bell Direct equities analyst Julia Lee says, "We've recently seen through the royal commission into financial services the wealth destruction that can come when strong ESG principles are lacking."
Lee notes there is a growing body of evidence that suggests stocks with high ESG scores perform better than those with low ESG scores.
"It's about managing risk and avoiding catastrophes in portfolios but it's also about accessing better performing, more stable investments over time. Incorporate ESG into the investment process rather than invest in ESG-type assets," she says.
Ilan Israelstam, BetaShares' head of strategy, notes there are other underlying reasons why investing according to ESG principles makes sense.
"Along with investment dollars, households are shifting their spending toward companies that are considered greener and more socially responsible. Innovation in the energy sector is also starting to favour companies that are less reliant on producing or using fossil fuels," says Israelstam.
Research from the Responsible Investment Association Australasia shows the average return performance by both Australian and international responsible investment funds has generally tended to exceed that of the funds management industry average over the medium to long term.
According to its 2018 benchmark report, "core responsible investment Australian share funds outperformed the average large-cap Australian share funds over three, five and 10-year time horizons".
Leah Willis, head of client relationships, Australian Ethical Investments, agrees there is heightened demand from SMSFs for responsible investment products.
"There is a growing range of managed investments and exchange-traded funds incorporating varying degrees of social, environmental and governance considerations into their investment analysis," she says.
Willis says SMSF investors need to understand the universe of opportunities when it comes to investing according to responsible investing principles.
"There are other choices such as sustainable, ethical or impact investments that go beyond ESG. For example, ethical investing excludes harmful sectors and includes more sustainable sectors, offering a more responsible option for SMSF investors looking for greater impact.
"However, SMSF investors need to be aware ESG integration doesn't prevent a fund investing in a harmful or controversial company or sector if there is an economic case to do so. This may mean investors are still exposed to significant long-term risks, for example, social licence risks associated with investing in environmentally unfriendly industries."
By taking a broader approach to responsible investing beyond ESG, SMSFs can take positions in more forward-thinking and sustainable sectors and tap into global trends, such as demand for renewables, or the ageing demographics of Western society which is increasing innovation in medical solutions. "These are sectors in which an ethical portfolio will typically invest," says Willis.
She notes, however, there are many so-called responsible investment funds whose investments look very similar to any mainstream portfolio.
Says Willis: "It is important for SMSFs to consider the level of disclosure and transparency of an investment portfolio and review the top holdings to ensure the investment lines up with their expectations and values. Australian Ethical recommends people look beneath the bonnet of their investments and don't compromise on their values."
Kathryn McDonald, head of sustainable investing, AXA Investment Managers Rosenberg Equities, recommends SMSF trustees seeking to achieve an ESG overlay on their portfolio should seek out companies that will be the green leaders of tomorrow.
"Many of these businesses may not necessarily be high ranking from an environmental-efficiency perspective right now, but they are positioned well for a transition to a greener economy. Trustees should have an open conversation about the balance between avoiding big polluters today and seeking exposure to innovators who are poised to make a difference tomorrow."